Phytosphingosine is plant-derived sphingosine, an integral part of ceramides and naturally occurring in the skin. It boosts repair processes in damaged skin. In addition, it has anti-inflammatory and antibacterial properties, which help soothe skin irritation and support a healthy skin barrier.
This essential ingredient strengthens the skin's natural protective barrier to soothe irritation, lock in hydration, and smooth skin. Thanks to anti-inflammatory and anti-microbial (effective against Propionibacterium acnes and Staphylococcus aureus) activity, phytosphingosine showed excellent results in acne treatment, resulting in a good effect on the skin state of acne-prone people. Furthermore, clinical studies that have been performed on acne patients demonstrate the prospect of phytosphingosine to enhance or complement existing acne therapies.
Phytosphingosine is an active ingredient for anti-aging, skin-soothing, and anti-acne applications. It effectively reduces the signs of red, inflamed, and blemished skin, exposing a healthy, calm, and radiant appearance.
Active ingredients (or INCI)
F.A.Q.
Is there proof of the effectiveness of phytosphingosine for acne treatment?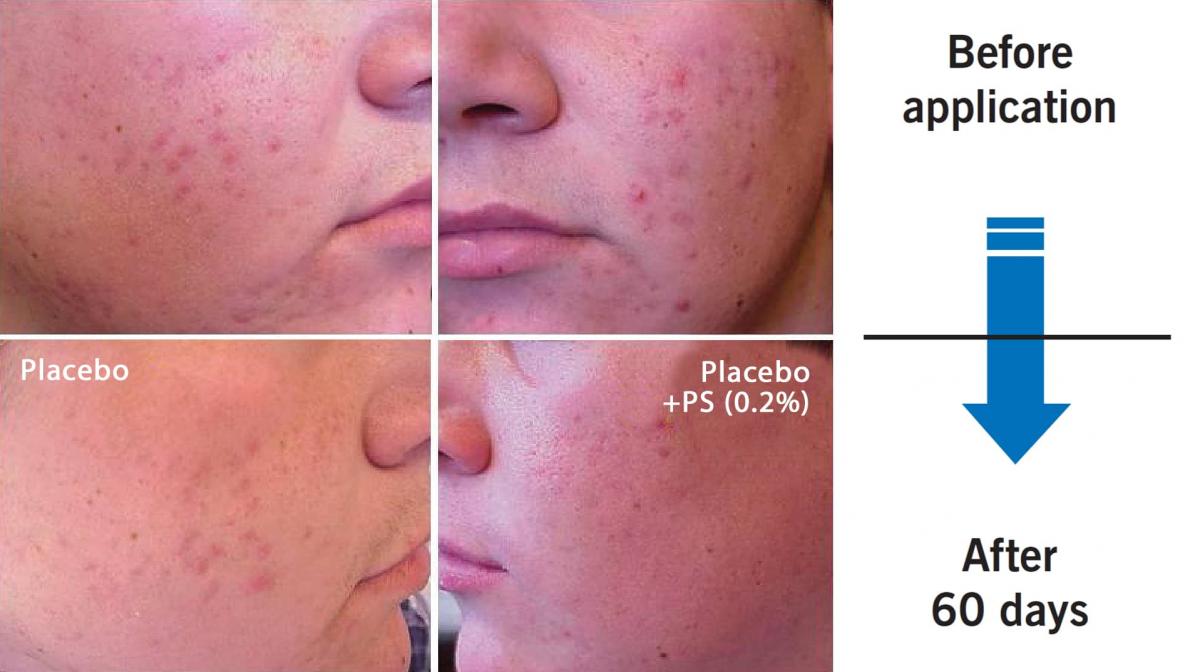 Yes, an in vitro and in vivo clinical study was conducted to test phytosphingosine treatment against Acne Vulgaris. The study showed that plant-derived sphingosine (PS) significantly improves skin condition even in a minimal 0.2% concentration in the formula.
Besides different measurements and analytical methods, scientists took photos before and after a 60-day long treatment. Clinical photographs were taken on day 0 and after 60 days in the second treatment group: Placebo vs. phytosphingosine.